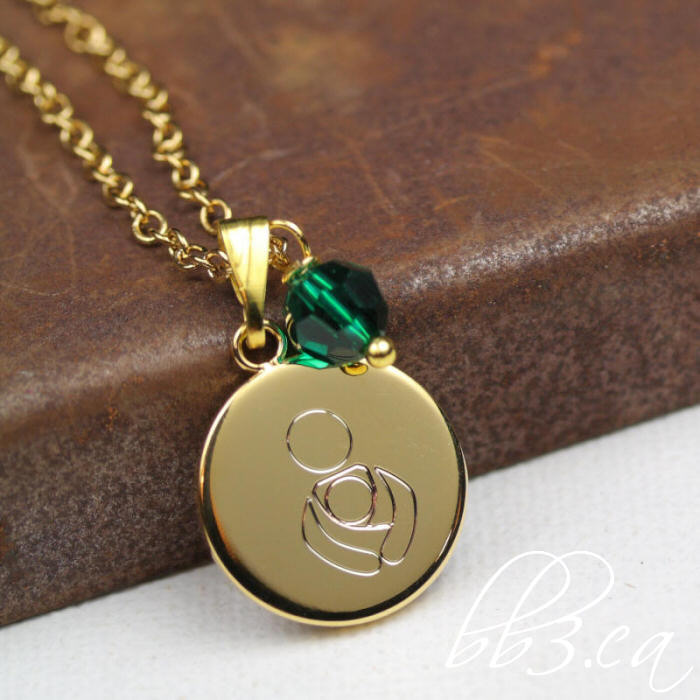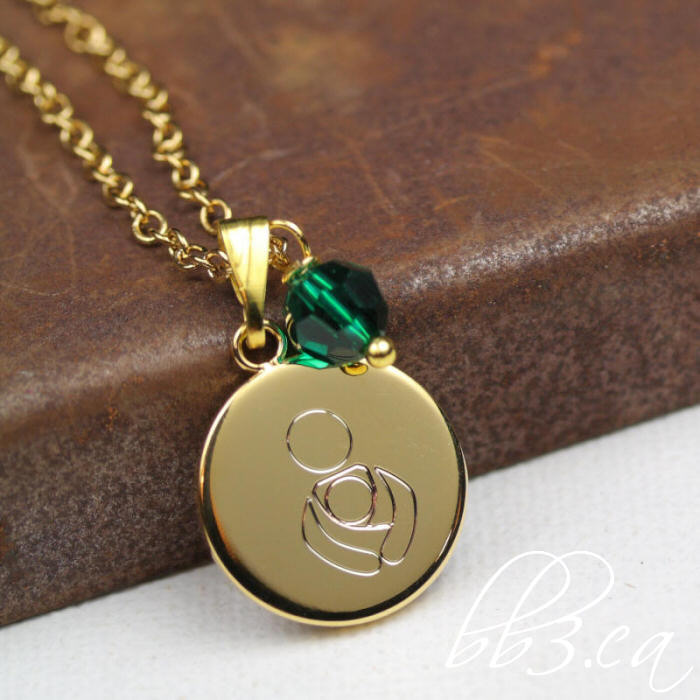 By customer request I am now engraving the International Babywearing Symbol. I've developed a necklace available in silver or gold and paired with a Swarovski crystal or pearl (or no embellishment for a small discount).
Be sure to check out Natural Mother Magazine for more info on this symbol.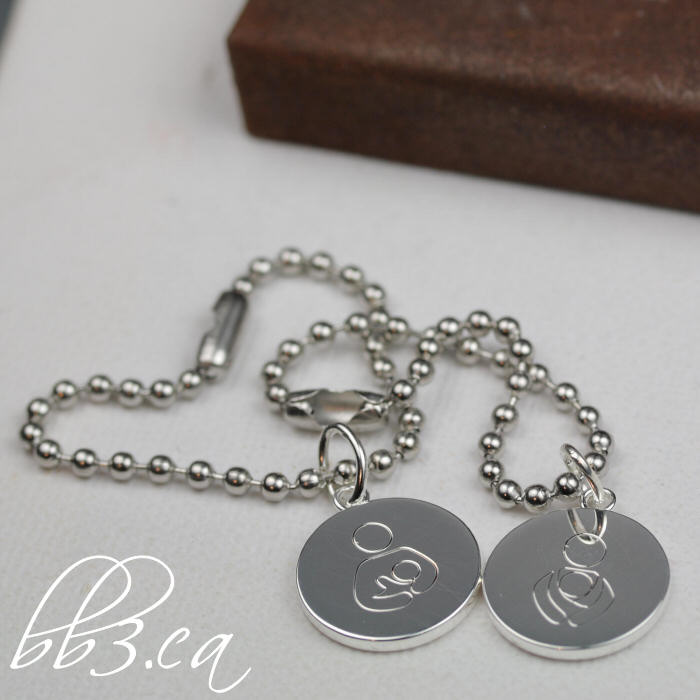 New keychain sets also come in both silver or gold plate. Choose from a double or triple set.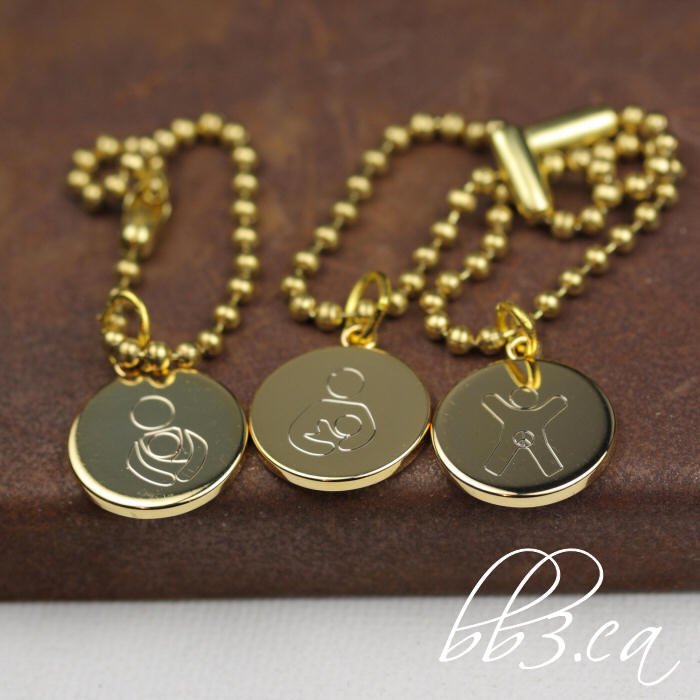 Bulk orders for events are always available, simply contact me for a quote. All pieces are manually engraved and assembled at time of order.