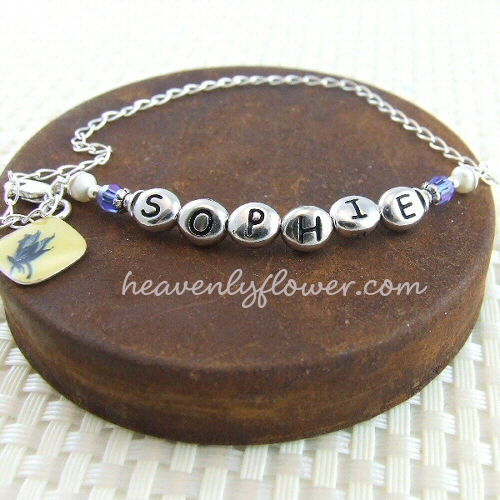 The next items I wanted to share from my jewelry box, are actually not for me at all, but for my two little ones.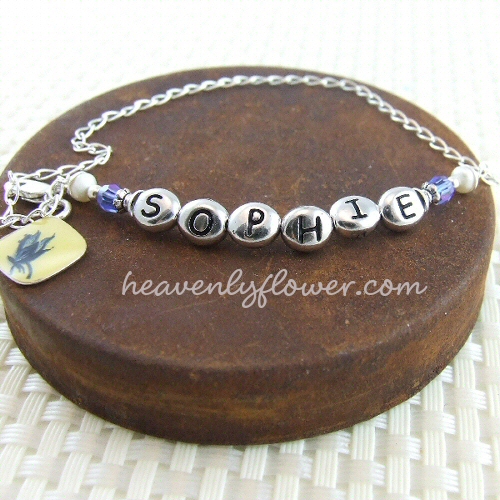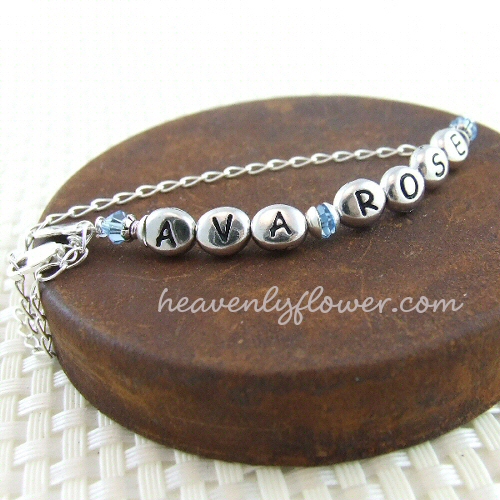 I designed ID bracelets for them that could be adjusted as they grow (currently my girls are 16 months and almost 3 years). Now as they are very young they wear their bracelets as anklets. The bracelet is one continuous chain. I simply slip the piece over their foot & clasp where comfortable. When they grow large enough that I cannot slip it over their foot anymore, they can continue to wear them as bracelets (I can easily slip the 8 inches of chain over my hand to fit my wrist).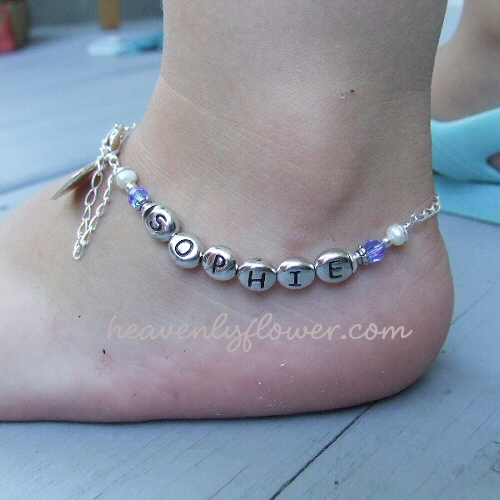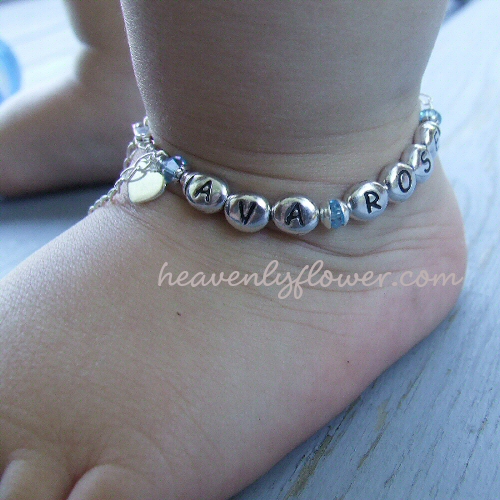 I thought of making them baby bracelets and then as they grow designing larger ones however I like the value of being able to use the same object for as long as possible. My jewelry philosophy is to make something that lasts, so why not make an item for growing children that grows with them.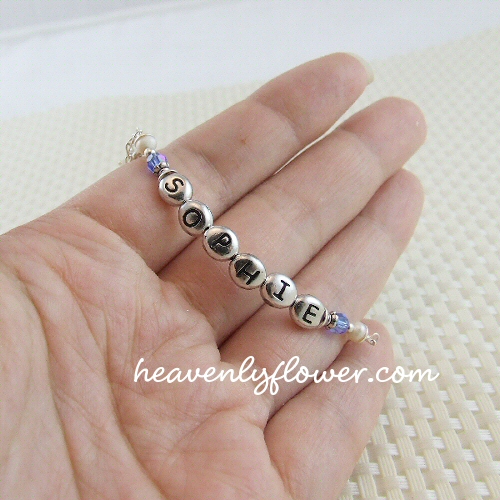 Both bracelets are constructed out of sterling silver chain. The alphabet beads are culinary grade lead free pewter. Both contain their birthstones in Swarovski crystals & a small charm. I added two small freshwater pearls to Sophie's design.
See more items from my personal jewelry box. Check out my Wedding Jewelry in this post. 🙂