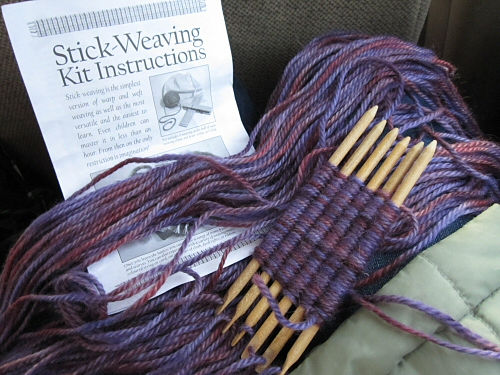 I have declared 2011 the year to learn some creative skills that have been on my list for ages (not jewelry making related). One is to learn to knit, which actually has only been on the list a few months. I was inspired to give it a go after attending a Sheep & Wool Festival last fall.
Before knitting however, I found this inexpensive stick weaving kit from Lee Valley. It says it's simple to learn so I thought I'd give it a go. I am always looking for creative objects that I can pass along to my girls as they get older.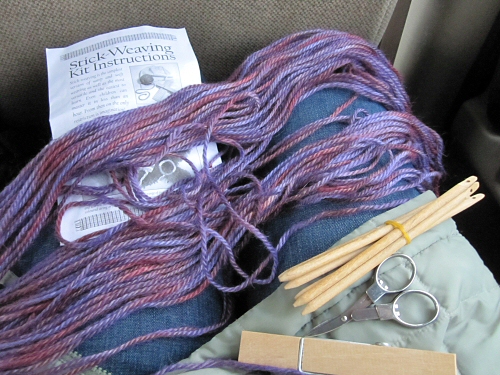 On a recent road trip I packed the stick weaving kit & the knitting needles. Upon reading the instructions I opted to try stick weaving first. The verdict? Stick weaving makes knitting look like rocket science!! This was incredibly easy – and incredibly satisfying as the projects work up really fast.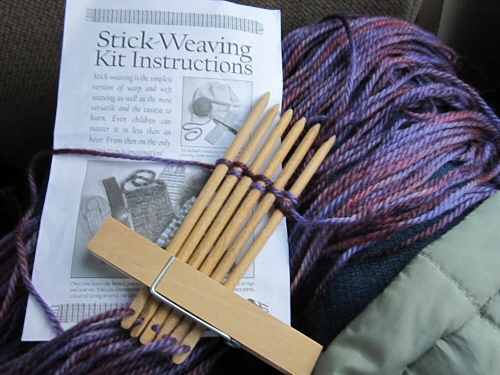 The instructions say that stick weaving is "the simplest version of warp and weft weaving" and I believe it! It made me feel like I knew what I was doing right away.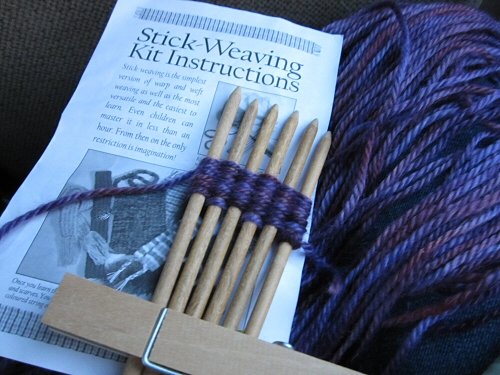 Definitely a project highly appropriate for children. Not my girls who are very young, but elementary grades for sure. Although I am sure you could teach pre-schoolers this as well.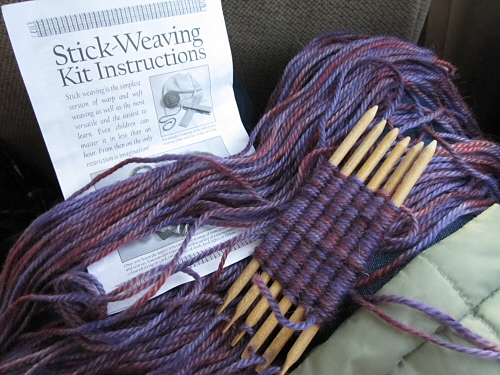 Finishing is a breeze. You can knot or braid the ends, creating fringe. Or tuck it under with a crochet hook. Weave sections and sew them together for larger projects.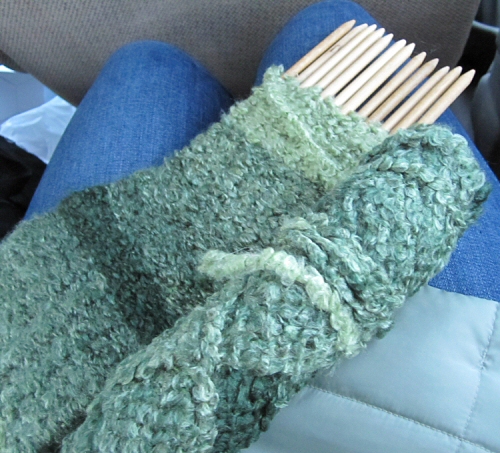 In fact, I enjoyed this so much I decided to go out & buy another kit while we were on our trip & purchase some inexpensive yarn to experiment with a 12 stick weave.
It will be neat to try weaving other materials as well: embroidery thread, strips of fabric…I'm sure you could even weave wire in this fashion. The possibilities are endless…and I love that the finished project looks like you had a lot of skill & took a lot of time to make it. 😉