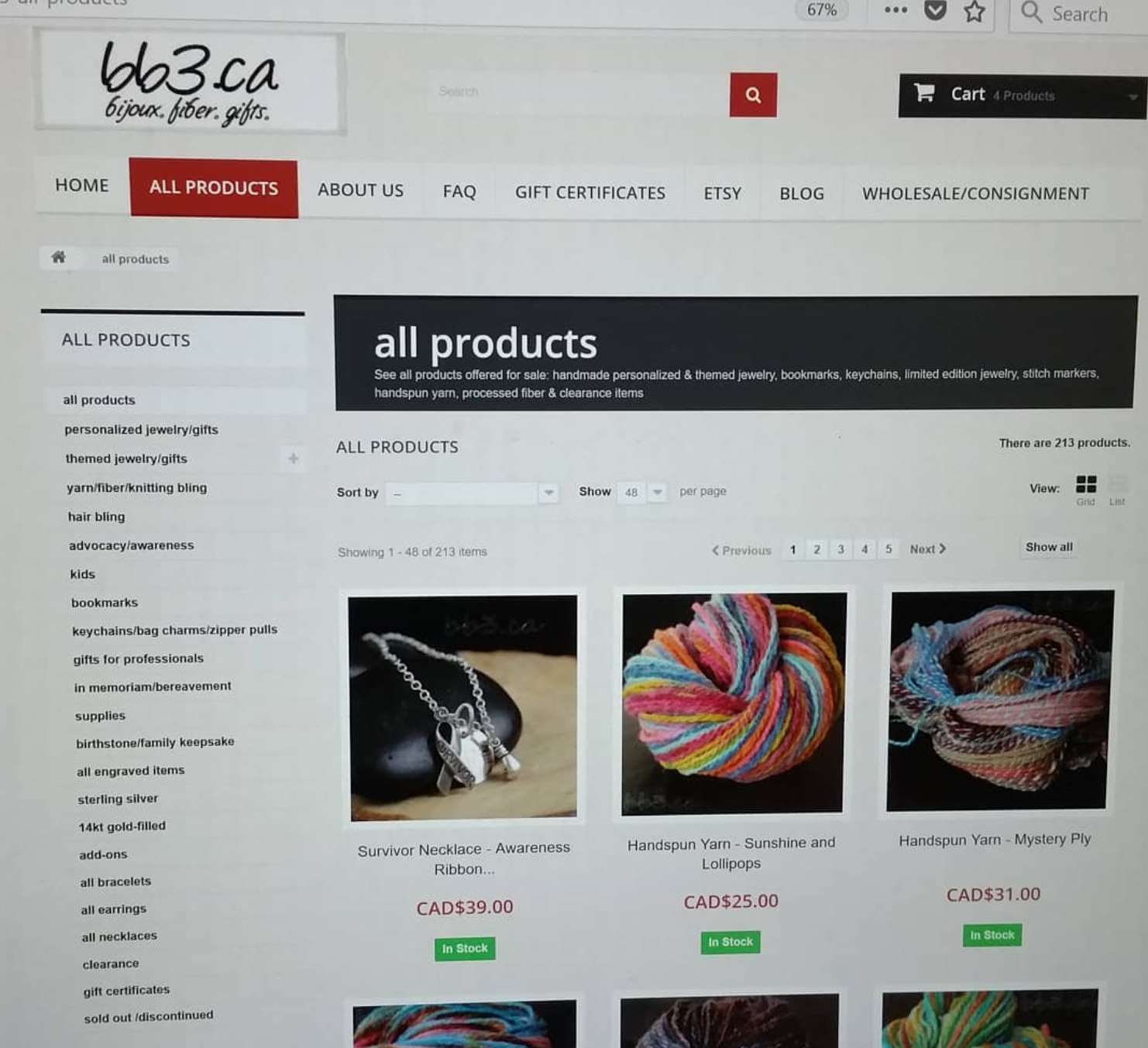 How long has it been since I posted here?? Good grief. So much for making time to blog. Family life has taken up much of my time but fingers crossed for more balance this coming fall. These past 10 months have been filled with family time including homeschooling (unschooling) my girls, bulk yarn orders, name jewelry orders, and supporting my husband with his business endeavours. I simply have not had the time to put up new yarn listings, let alone the bin of jewelry prototypes, some 2 years old. I have had time to work on, and I can confidently say, perfect my dyeing technique for yarn: at least, I have a system that I am now happy with. Dyeing, much like spinning, is proving to be very meditative and satisfying for me. It is my new destressor. 🙂
It's a long weekend here in Nova Scotia, and I've taken the time to give the website a much-needed up-grade. We'll be moving it to a faster server soon – which is exciting. All the yarn backlog is now listed, now on to the jewelry backlog as well as spiffing up this blog.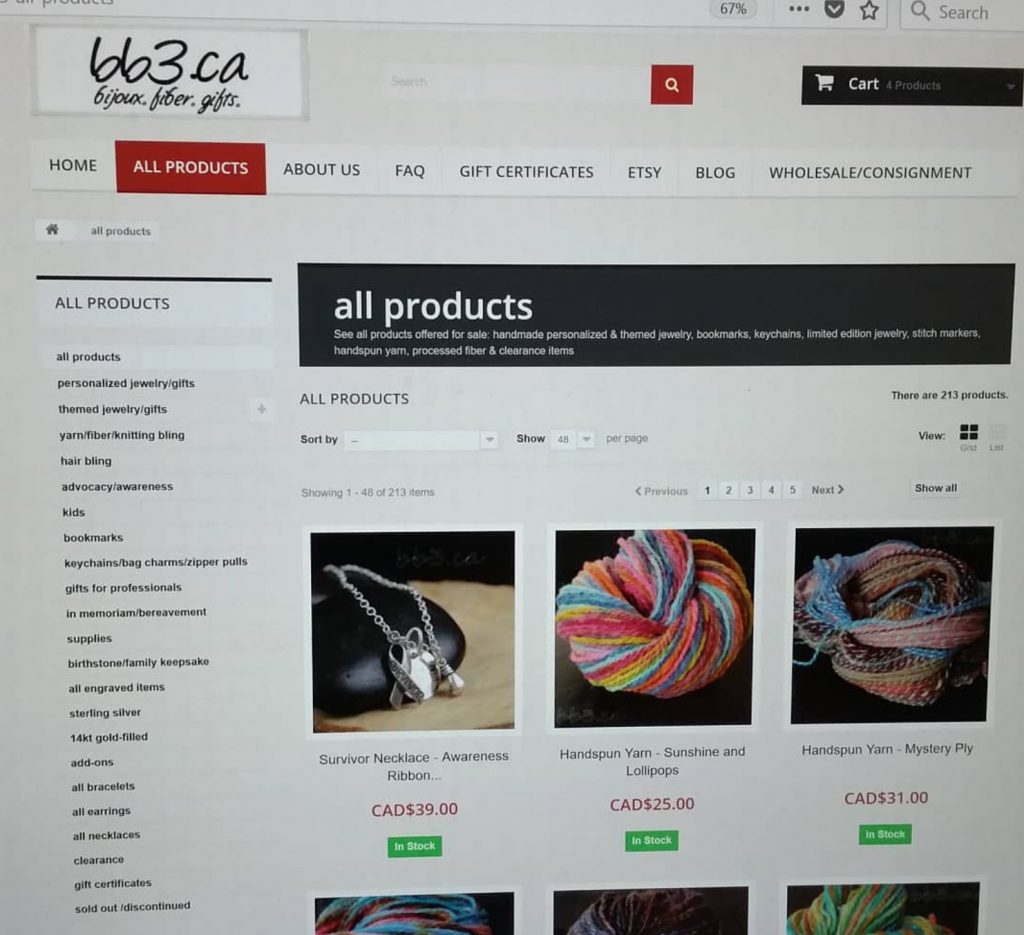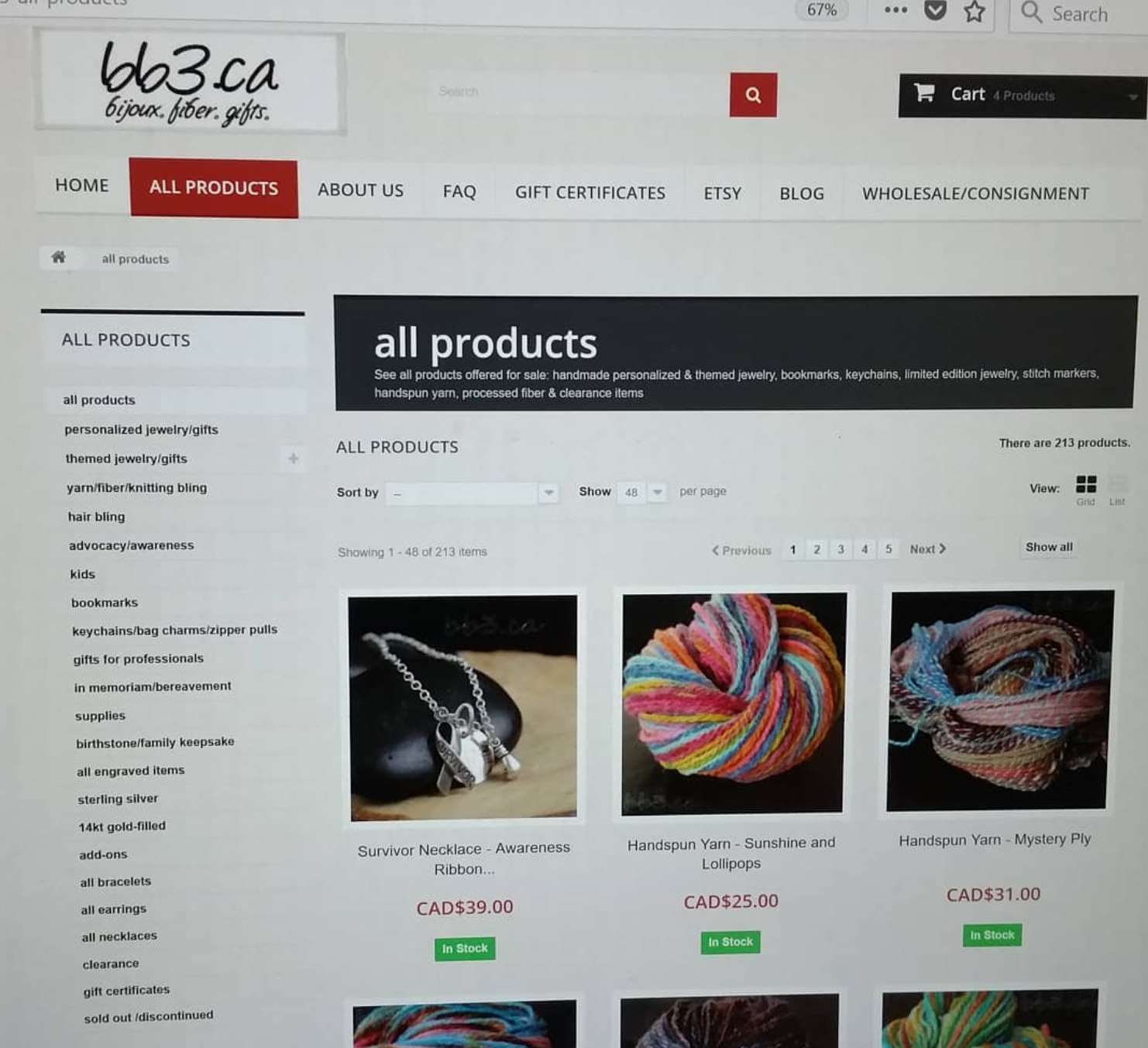 Here's some promo codes for the website. I wanted to note that shipping for yarn is an estimate and I'm happy to refund the difference if the shipping ends up to be more expensive. Canada Post shipping rates in Canada are complicated and at times seem very random. How about free shipping to save the hassle?
Use code FREESHIP75 for Canadian orders 75+;
The code FREESHIP100 will give you free shipping for US orders over $100;
and use code 10DOLLARS to take $10 off your order of $100+.