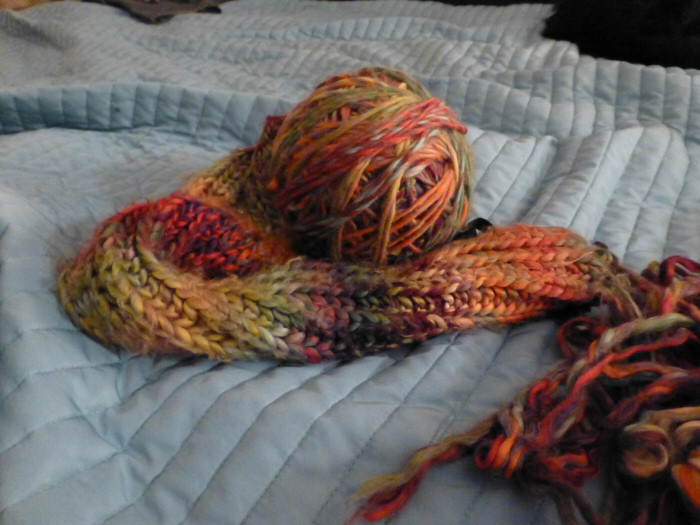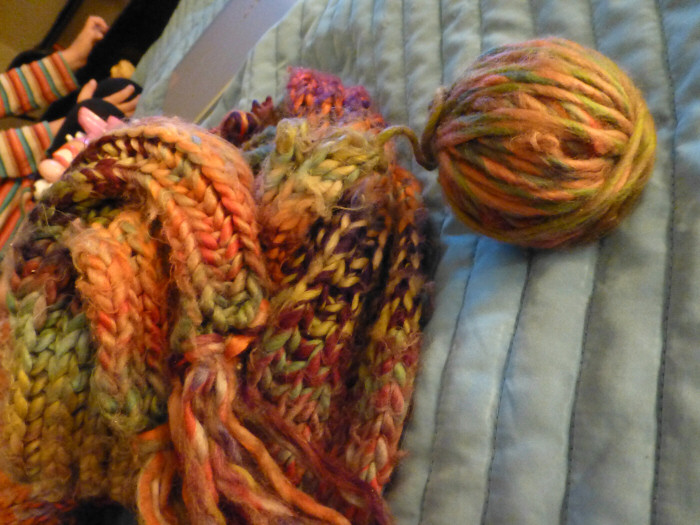 I have read a few articles with great fascination about buying wool sweaters from thrift stores with the sole purpose of unravelling them to reuse the yarn. It seemed like a lot of work to me, but I loved the idea nonetheless. I am surrounded by fleece and my own handspun, but what a great idea to a) reuse and b) obtain wool yarn without breaking the budget. If you have the time you can get a nice stash of yarn for just a few dollars.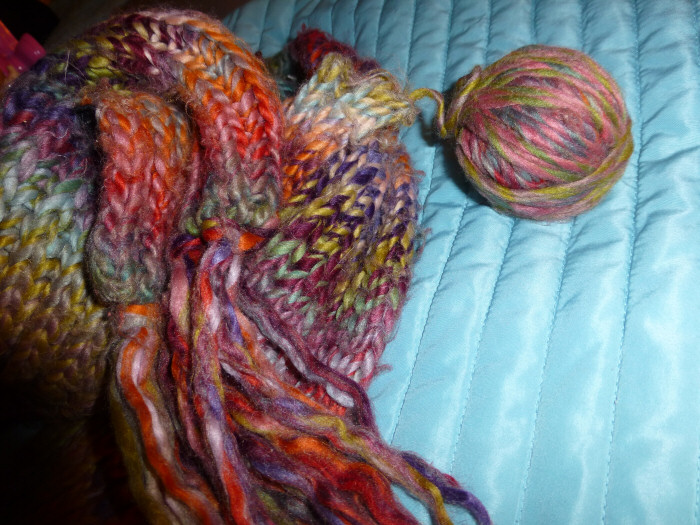 Although the idea of unravelling sweaters sounded daunting to me, I am a picker and puller – I love to undo things. I find great satisfaction peeling paint and glue, dismantling jewelry that was not quite right (or to reuse components), or unravelling my own knit/crochet to make something bigger/better (in my mind, anyway). I have even been known to unravel my own handspun yarn – which is no easy feat but very satisfying when I can use the plies again.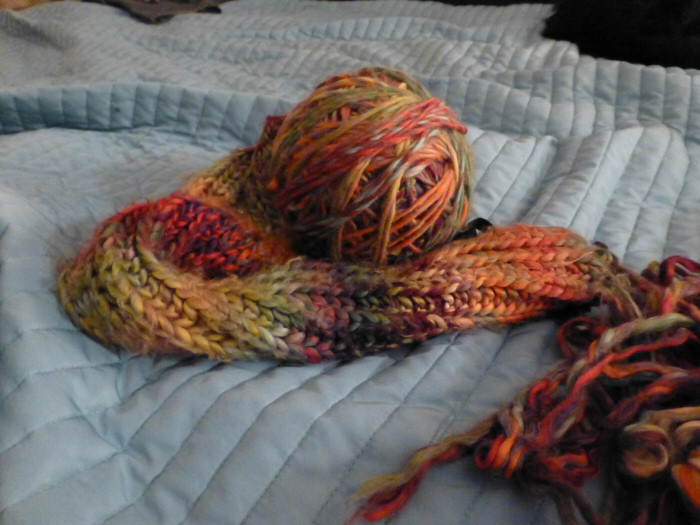 I haven't had any luck finding suitable sweaters, but I did find these 2 scarves, one with the tags still on. Although this is synthetic yarn they were super long, soft and bulky. Lots of yarn to be had here not to mention easy to unravel (in theory). I figured it was a great place to start – for practice anyway.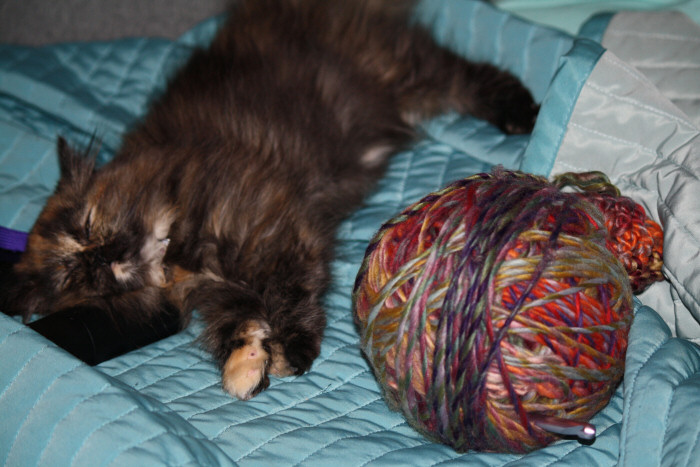 I vegged in front of the tv one night and gave it a go. The tags and tassels came off easily, and the end was petty obvious – just a loose knot so they unraveled like magic! Of course the unworn one unravelled the easiest. What to make? Definitely not more scarves. I have many of those with my handspun already. Slippers? I am thinking maybe chunky mittens/arm warmers or even some quick hats for my kids. They are always losing their hats/mitts so it would not be a shame if they lost ones made out of old scarves from the Thrift store. 🙂