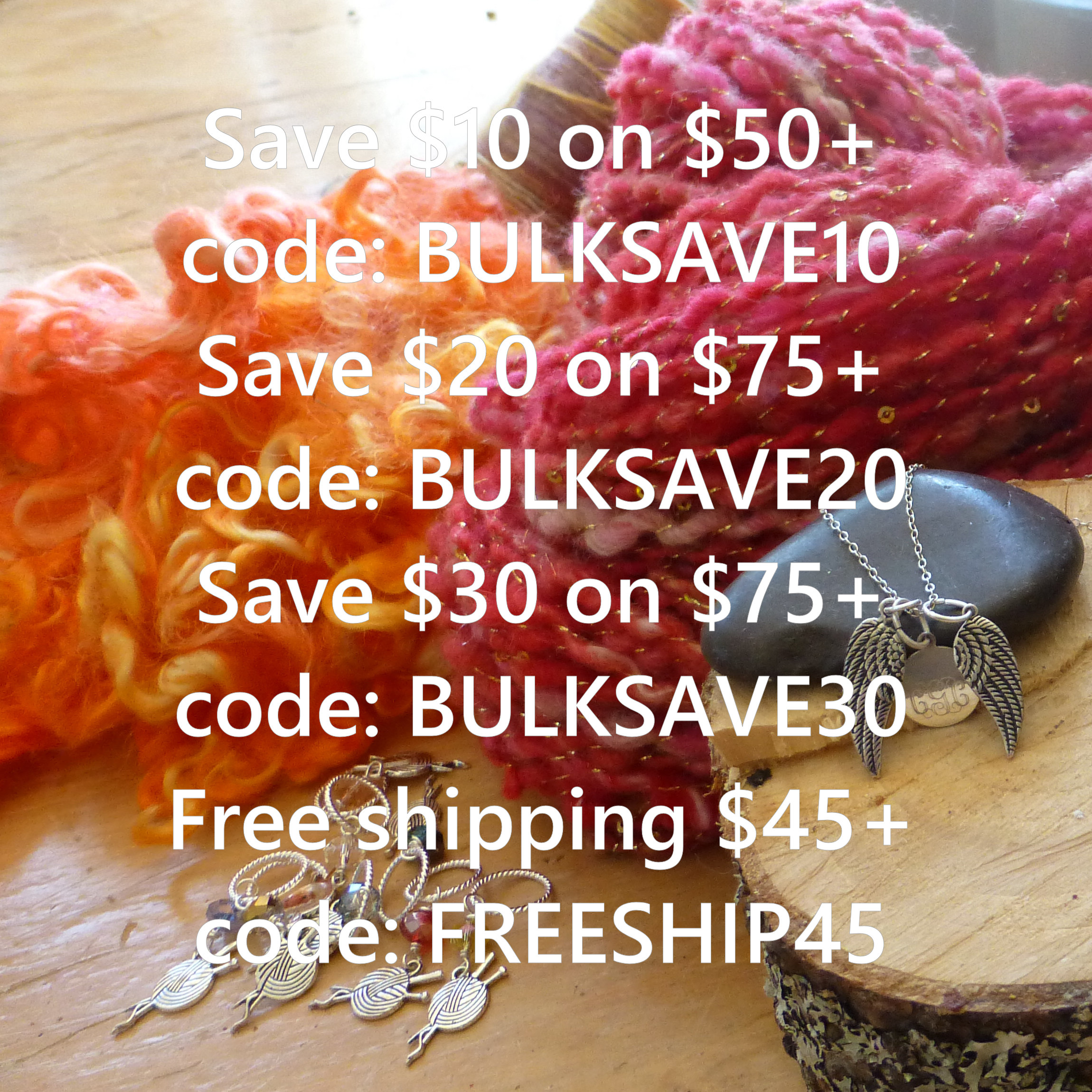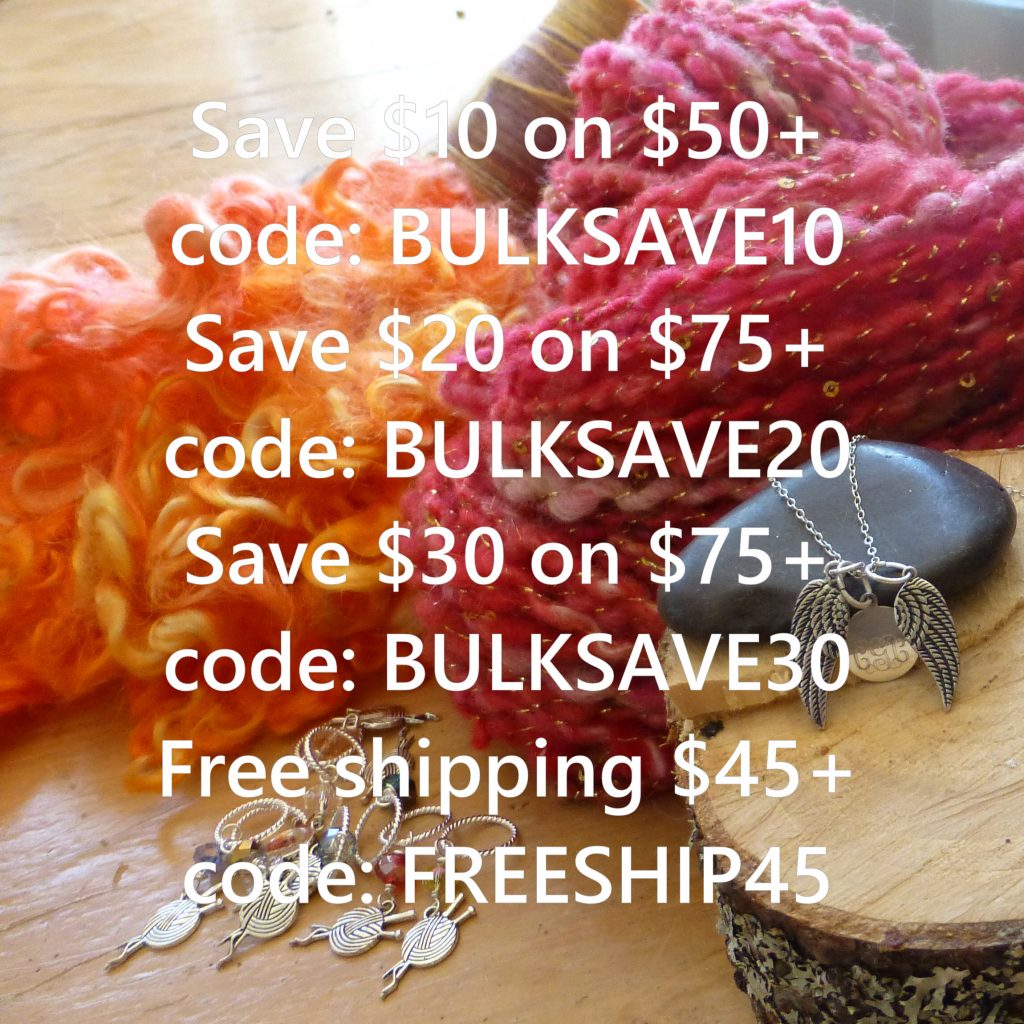 Well, my plans to blog more went totally out the window! I'd rather be making than on the computer, as much as I enjoy writing. In fact, I have cut my social networking down considerably as well. I find making & listing garners me more sales than social networking ever has. Not to say I don't enjoy connecting with others, it's just so hard to find time/balance when you are a maker, a busy (unschooling) mom (kids having their own interests and activities to boot) and being a self-employed household. Besides my website, I still maintain my Etsy shop & have added a few listings to my Ebay account. I feel like it's coming full circle as Ebay was the very first place I sold online in the late 90's!
Due to requests I have made some bulk discount coupon codes for larger orders. I can give larger discounts on orders of $250+ simply send me a message and let's discuss! These codes work on the website and Etsy shop:
Save $10 on orders of $50 or more with code: BULKSAVE10
Save $20 on orders of $75 or more with the code: BULKSAVE20
Save $30 on orders of $100 or more with code: BULKSAVE30.
One code per order, but these are combinable with:
Free shipping on orders of $45+ with the code: FREESHIP45
Offer subject to change at any time.
Thanks for your support and most of all, for supporting handmade!