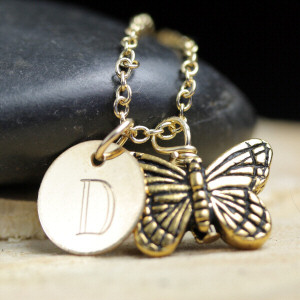 The cover picture this month is what fingers look like after polishing metal. I bench polish all sterling silver disks so that they have a bright finish. It also removes surface scratches. I am just starting to make the gold-filled versions of the jewelry and was really excited to try polishing the gold disks last month. It really helped buff out the edge of the disk where it has been punched out of sheet.
I'm still (re)introducing sterling silver products this month with a sneak peek of the gold-filled. The piece I was most anxious to make this month is the revamped "Wings" that bears my mother's initials. I am happy to say that I am really satisfied with the end result. Other than that, I am (desperately?) trying to wrap up the jewelry prototypes so that I can get back to playing with fleece in my "spare" time. 😉 Read More…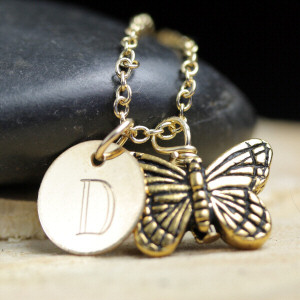 APRIL NEWSLETTER
GIVEAWAY
This month the giveaway is for a 14kt gold-filled initial necklace with culinary grade pewter butterfly. If you have never tried gold-filled now is your chance. To enter fill out the form (link in newsletter below) before April 30th, 2016 11:59EDT. I'll randomly draw for a winner after that. Open to all newsletter subscribers (subscribe at: bb3.ca/newsletter).
VISIT APRIL 2016'S NEWSLETTER TO ENTER