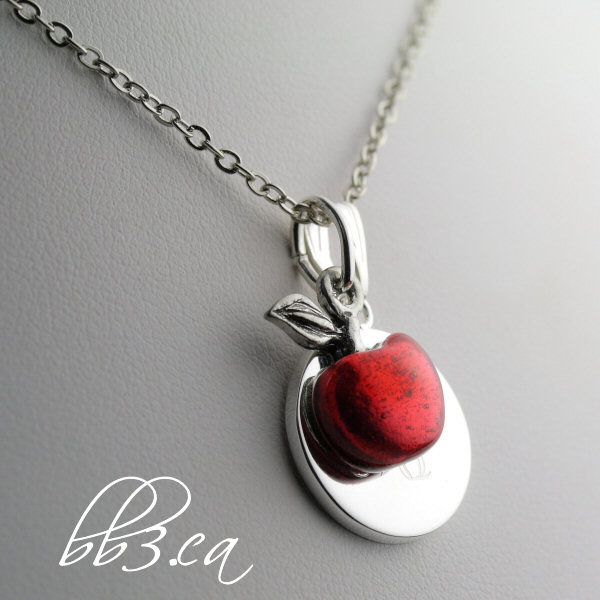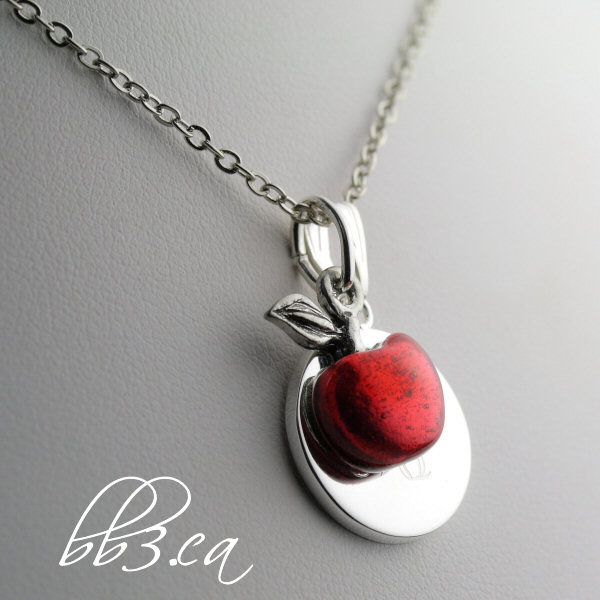 I recently found these sweet epoxy apple charms. I love the pop of red color and they were just begging to be made into a necklace. I present you: The Apple of My Eye Keepsake Necklace – or Teacher's Gift.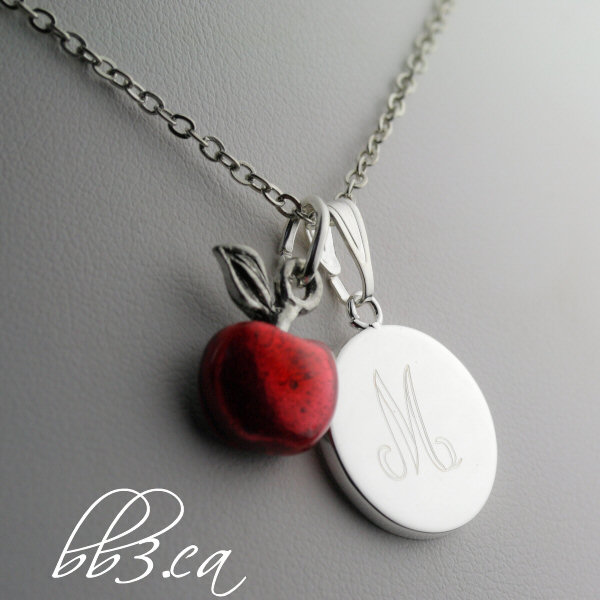 I couldn't decide which way to go with this when I first set out to do the engraving. I ended up liking both ideas so much I just kept it that way. I love the script letter paired with the apple. I also thought an engraved "TEACH" along with a heart was a nice touch.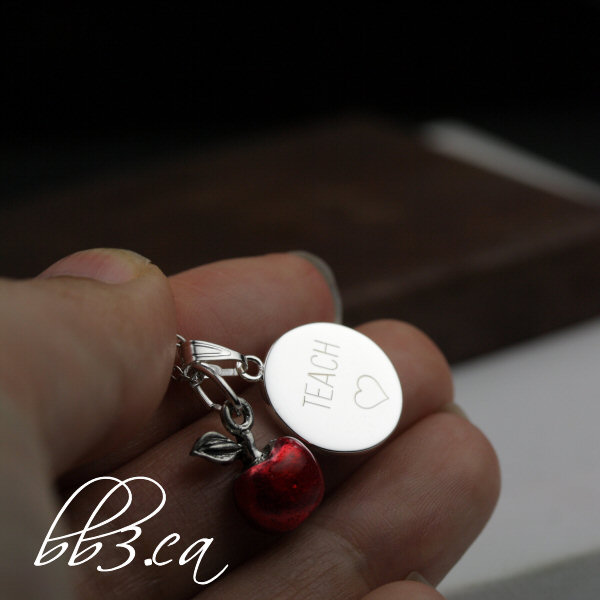 These would make wonderful, affordable teacher's gifts as well as a sweet message to a loved one: "You are the apple of my eye".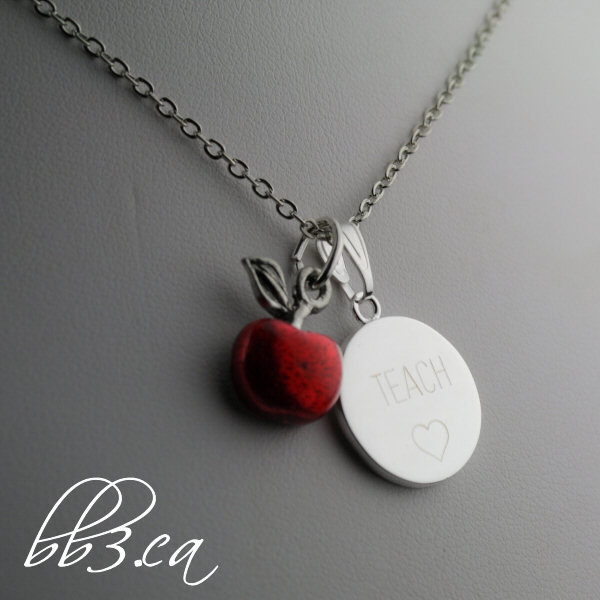 I currently have a limited number of charms as at the time my supplier only had a few available. I'll see how popular this item is before ordering more (in order to get the best possible price I need to order several hundred dollars worth of goods from my supplier. So I don't like to do that too many times in the run of a year).