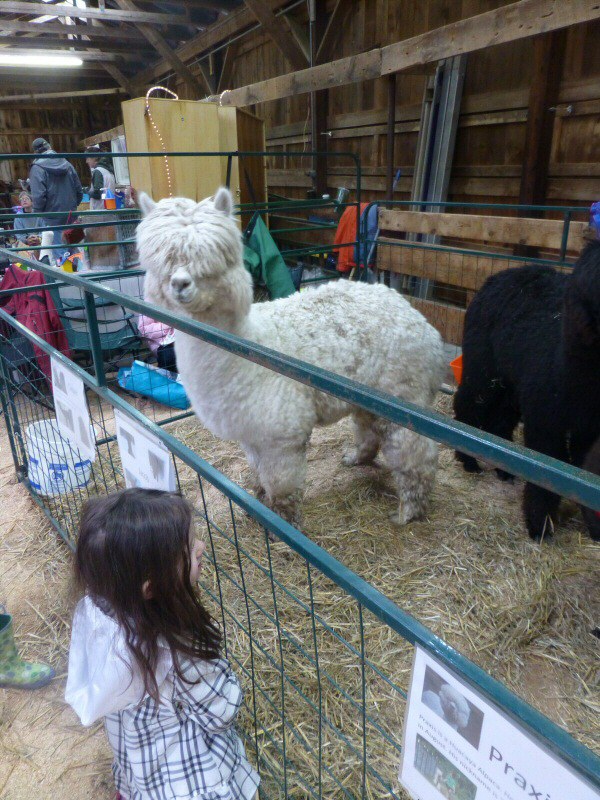 Last weekend, my family & I attended the New Hampshire Sheep & Wool Festival in Deerfield, New Hampshire. This is our 4th year in a row attending the festival, and has become a tradition that we spend Mother's Day weekend at the show. We saw many furry friends, but my absolute fave was Praxis, a white alpaca who posed for pictures for me. If you look closely it looks like he is smiling. 🙂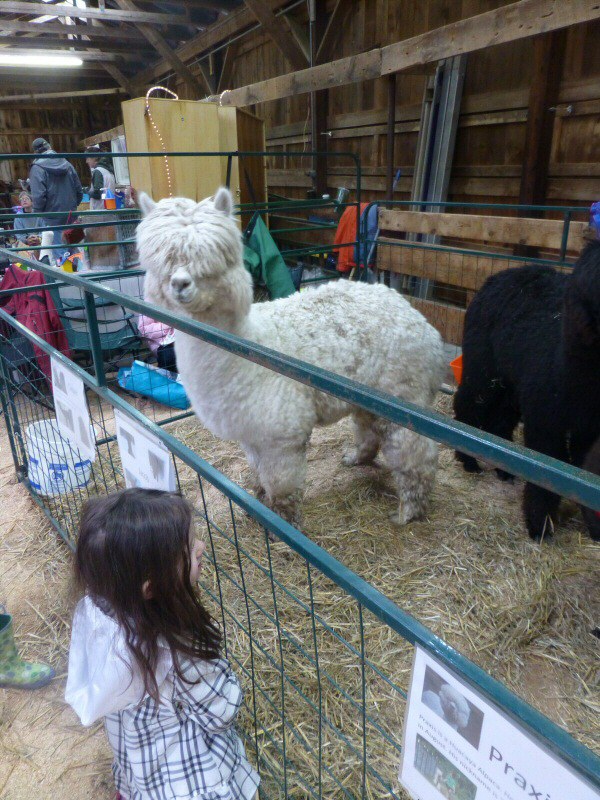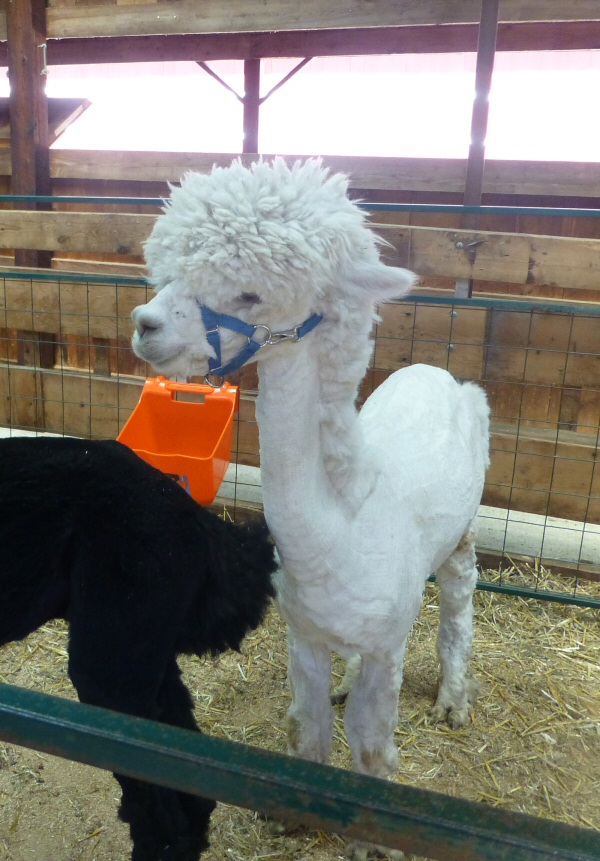 In all I came home with 6 bags of wool: 5 raw to be processed from the fleece sale & 1 bag of roving of various colors. I think this year I am most excited to find a supplier of some (new to me) acid dyes courtesy of the good folk at Contented Butterfly Farm.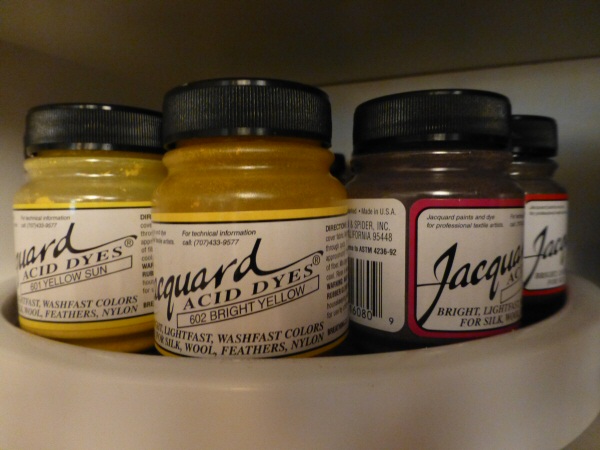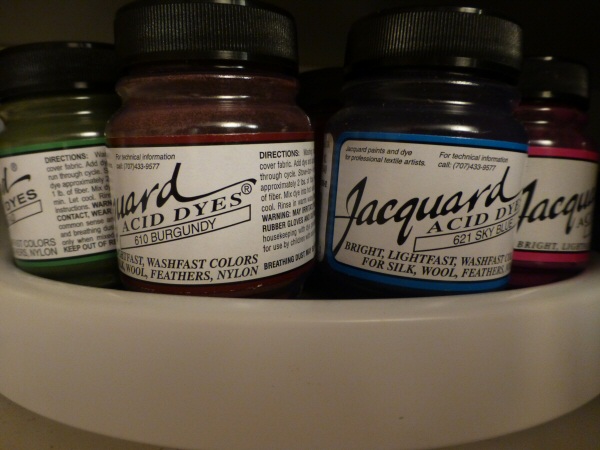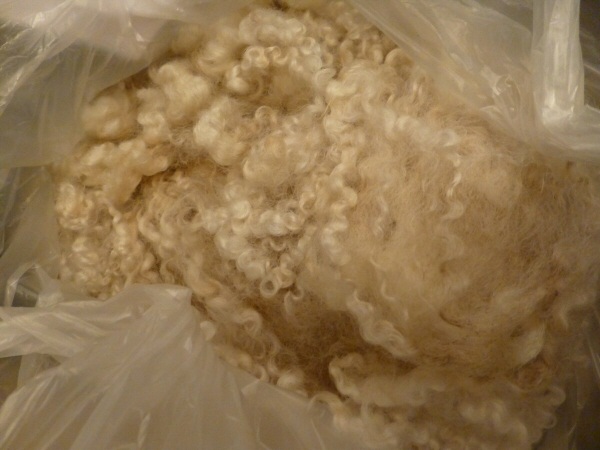 Looking forward to next year!