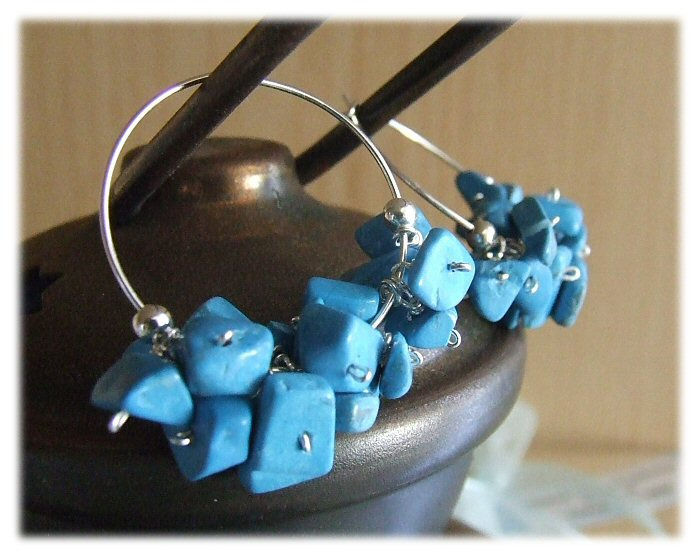 Moving right along…I decided to try & double up on my item per day idea. I really would like to have 100 items featured in my Etsy Shop before I depart to new baby land. It's going to be cutting it close…but I am going to try & do two pieces a day if possible. Here are today's offerings; item 68 & 69 in my Etsy Shop: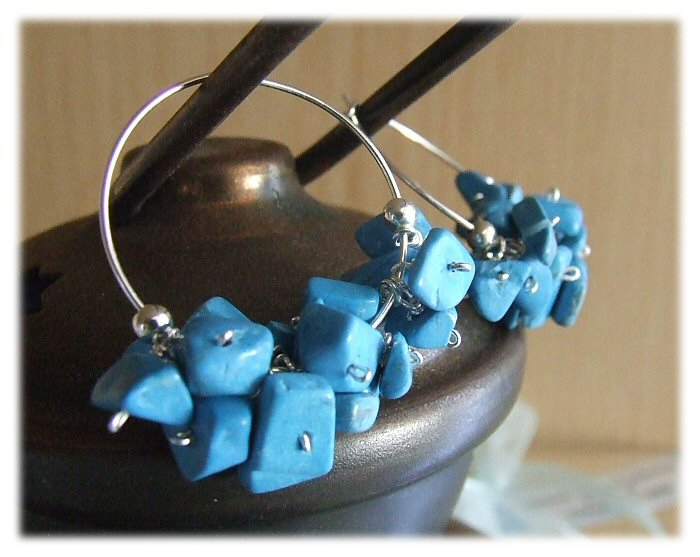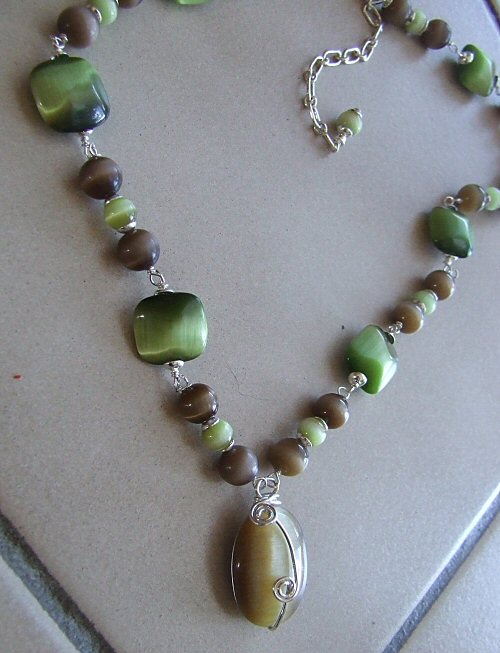 I absolutely love the cute turquoise hoop earrings. Turquoise is a stone I am partial to; I think it's all the spiritual energy connected to it. However, I bought these chip beads ages ago & cannot guarantee 100% these are not howlite, so I have priced them accordingly. I know I would never buy howlite personally, but the colour of these chip is really blue rather than green-blue; I would hate to misrepresent something. Either way. they are a pretty pair of earrings.
The necklace actually started out as a ring, but I wasn't feeling it. I started wire wrapping the focal bead, which is a 18×24 oval coffe brown cat's eye bead. When it wasn't working out I removed some of the wire & it became this pendant…and I fashioned a necklace out of coffee brown & olive cat's eye beads.
Happy Friday everyone!